My wife and I took a short trip to Vancouver Island. It was the final journey to end our year of traveling together.
Just before we left for the island, I remembered that Merve Wilkinson's land was located somewhere on the island. We have heard some near-legendary tales about Merve, his forestry practices and his relationships to his wildlife neighbors. His methods were rather revolutionary and I encourage anyone to go see his land, and support Wildwood.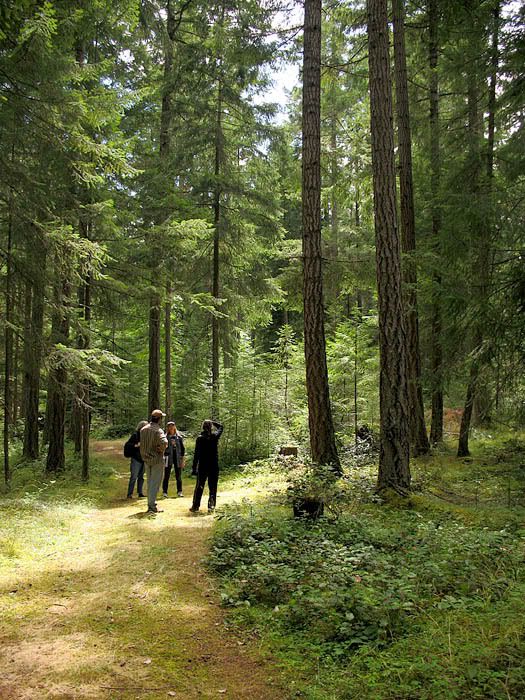 His forest management practices have gained a following with ecologically minded land managers throughout Canada, the United States and places as far away as Germany. The Wildwood website can be found here:
http://ecoforestry.ca/default.htm
Good info can also be seen here:
http://www.ecoforestry.ca/Wildwood.htm
and here:
http://www.managingwholes.com/merve.htm
When we arrived, Jay gave us a walking tour of the property. Merve is very old, and Jay told us that Merve does not really get around anymore. So Jay helps to oversee the property and acts as tour guide to visitors.
The forest on the property is incredible. It is rich in trees of all different heights, ages and species. The trees are occasionally logged, but this is done very selectively. The forest is allowed to seed itself, and no trees are planted for logging purposes. There is abundant wildlife, including a healthy amphibian population.
As we walked with Jay, we spotted a pair of California quail feeding just off the trail. I approached them slowly, and they allowed me to get within about 2 meters of them as I inspected what they had been feeding on.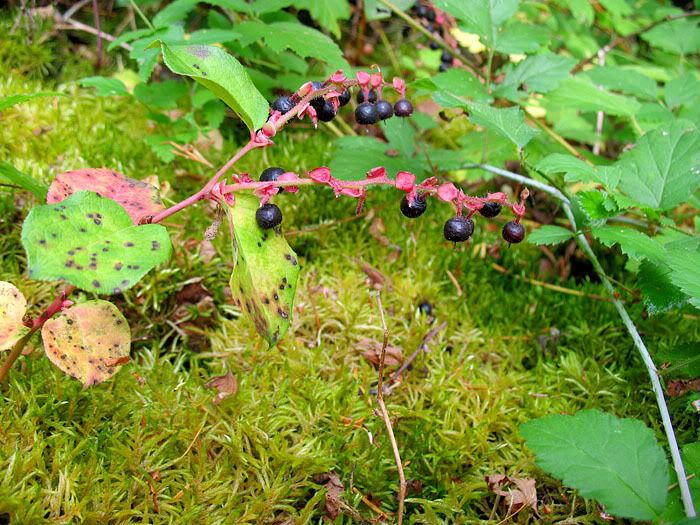 As I inspected the area, I found this delicious looking clump of salal berries. Look closely at the branch and notice that there are at least 2 berries missing from the branch. Once can be seen in the moss below the branch.
I gathered the 2 berries I could find and arranged them on a leaf so that I could get a better photo of them. Of the two, the larger and more complete berry shows many of the seeds missing from the inside.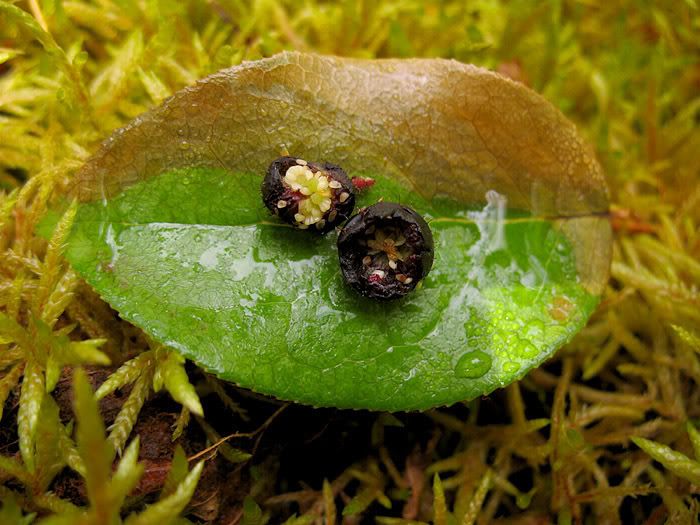 Because I disturbed the feeding quail, I was not totally sure what they were after. Though, it appeared that the quail were after the seeds and not the flesh of the little berries.
As we wandered further on into the depths of the property, Jay showed us a Bald Eagle nest in the top of a big old-growth tree. The eagles have been nesting on this property for years. Below the nest, remains of their many kills have accumulated. Jay had picked out some of the most interesting bones and lined them all up along the trail for the visitors to see.
Here are 3 skulls that show the range of some of the animals that became part of the eagles' diet.
From left to right, I believe it is the partial skull of a mallard, the complete skull of a large muskrat and the skull of a good sized rabbit. I thought that the skull on the far right might be from a snowshoe hare, but Jay told me that they only have introduced eastern cottontails on the island.
I was surprised again and again by the differences in species on the mainland in WA state and on Vancouver Island. The island is actually less diverse, and it has fewer species of weasels, canines, felines, salamanders and many other groups of animals.
On that same log, there was also the bones of a tall, skiny and long-billed bird.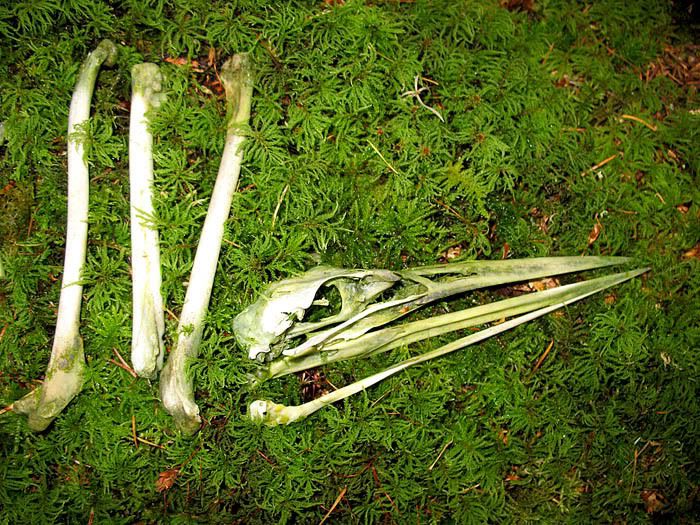 If you guessed great blue heron, you got it. I learned some new stuff about bald eagles from seeing these bones. First of all, I did not know that they would hunt rabbits. I always thought they stuck to hunting for fish and water birds. Even the muskrat skull surprised me a bit. Secondly, I was impressed that an eagle would carry a prey item as big as a heron back to the nest. Even half of a heron would be a lot to carry.
After checking out the bones for a while, we walked further still. Jay was excited to show us a junco nest he had found this year. What was especially interesting about it was its location. If you know juncos, you would know to look for their nests on the ground. Especially among grasses and low herbs at trail or forest edges.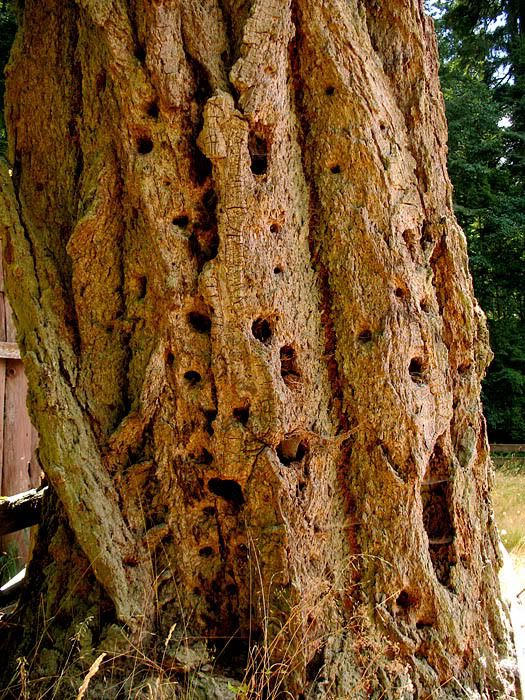 Well, he took us up to this old-growth Douglas-fir tree near Merve's house. Then Jay climbed a few feet off the ground. He pointed out a hollow made most likely by a Pileated woodpecker. You can see it in the upper center of the photo of the tree trunk.
Here is a close-up shot of that nest.
I had never seen a junco nest made off the ground before!
Overall, Wildwood was amazing, beautiful and very educational. We learned so much about Merve's legacy and Jay was an awesome guide.
Hope you get a chance to meet Jay and explore Wildwood sometime.