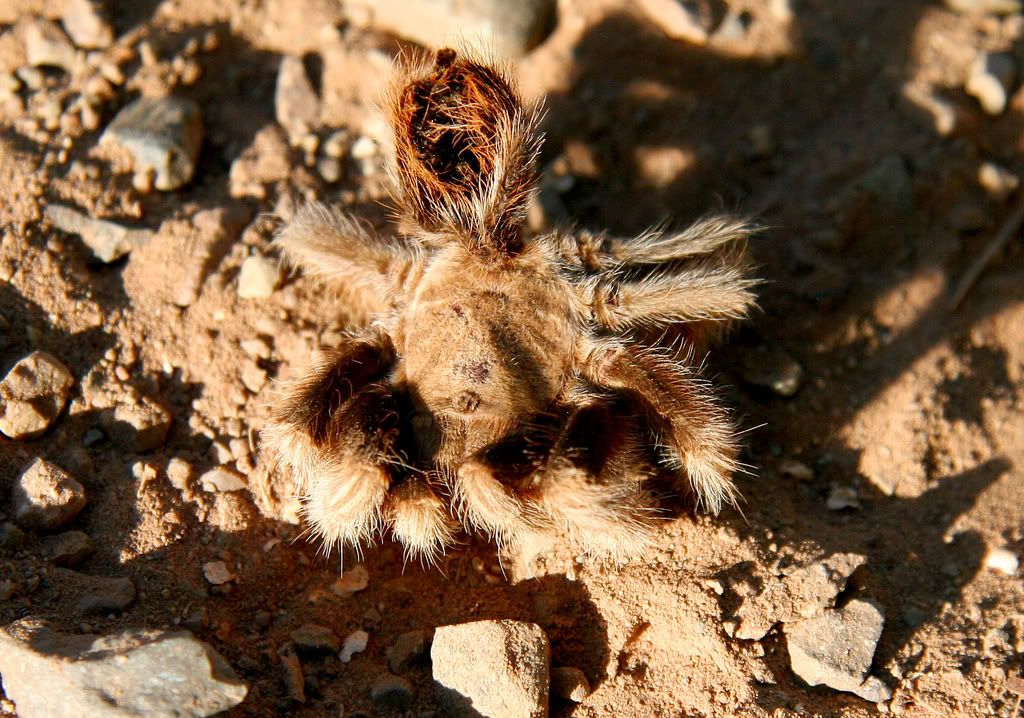 A short story to share from a trip to California...
During a short hike in the Santa Ana mountains, my wife and I spotted an odd shaped object just on the side of the dirt trail. Upon close inspection, we discovered in was the body of a dead tarantula. It had been there for some time and was but a mere husk, as you can see above.
The humorous part of it was that initially when we discovered the body, it had its legs up towards the sky. Upon flipping it over we saw that it was plugging a hole. The home of another tarantula. The abdomen of the spider's body had been punctured and it was dried out like a raisin.
It appears that at some point during this male spiders life - most likely during the breeding season - it came by the burrow of a female tarantula. Unfortunately for him, she was not in an amorous mood. Instead, he became her meal! And after that, she thought he would make a nice doorstop as well!